Florian T M Zeisig - Music For Parents
---

On a rare trip back to his rural Bavarian hometown, producer and sound-artist Florian T M Zeisig was intrigued by a new addition to his parent's house, a vibroacoustic mattress purchased in the hopes of aiding their chronic sleep issues. Driven by a desire to reconnect in adulthood and help them finally find some rest, Zeisig spent the next two years researching vibroacoustic sound therapy, resulting in his third full-length LP 'Music for Parents'.

Building conceptual frameworks around intimate and personal encounters has always been the bedrock of Zeisig's work. His 2020 LP 'Coatcheck' explored emotional, physical and functional experiences of working in nightlife from the perspective of a garderobe attendant, a position he's held at various venues in Berlin over several years. With 'Music for Parents' he turns his attention to themes of sleep and healing, using elements of low-frequency sound therapy to create soothing soundscapes imbued with childhood memories and aspirations for creating better, more accepting familial relationships today. While rooted in the personal, the album was made with all those struggling with anxiety, stress and insomnia in mind.



Practically speaking, 'Music for Parents' can be paired with a vibroacoustic mattress or wearable bass device to enhance a listener's experience of the low frequencies. Zeisig will be teaming up with SubPac for a live rendition when gatherings can safely return, and frequently made use of their 'Wearable sub' while composing the record.

'Music for Parents' features cover artwork by his father and will come out on February 2nd, in celebration of the artist's mother's birthday.

Happy 60th Birthday Mom.


Recorded in Berlin, 2019-2020. Performed with Korg Wavestation, Korg EC150, Singing Bowl and SUBPAC S2

Written and recorded by Florian T M Zeisig. Mastered by Kabamix.
Artwork by Klaus Zeisig. Design by Jack Hardwicke & Florian T M Zeisig.

Special thanks to: Mom and Dad.
Jessica Goodchild, Maya Roisin-Slater, Dèsirèe Allen and George Clift.

© + ℗ 2020. Métron Records. All rights reserved. Unauthorized copying, reproduction, hiring, lending, public performance and broadcasting is strictly prohibited.
---
Katya Yonder - Multiply Intentions
---

''Living on the border of Europe and Asia all of my life, I have always been interested in both of these huge parts of the world and their centuries-old history"

Multiply Intentions is the fourth full length release from Russian multi-instrumentalist Katya Yonder and her first long player since 2017. Borne from a new found sense of confidence and self-awareness, the album is inspired by both local and neighbouring musical cultures and a wide range of social influences.

Whilst her previous records were purely instrumental, for fear that she would be misunderstood or even ridiculed, Multiply Intentions sees Katya introduce her vocals for the first time. Singing in four different languages (her native Russian, English, Japanese and French) across 13 tracks, the album is an ode to her diverse musical upbringing and the wide range of influences on her as an artist.

Multiply Intentions was built from initial sketches she developed for her 2018 Métron Mixtape (a mix that was highlighted in Pitchfork's monthly mix roundups). Working with these building blocks, and blending in her love of the music of Madonna, Brian Eno and Cocteau Twins with references drawn from 80s pop, old video game soundtracks and soviet films, Katya moved these initial ideas into larger, richer songs that are layered by her ethereal vocals.



"Out of respect and sincere love for the history of music on both sides of the world, it is very difficult for me to drop all this and not sing the so-called ode to everything that delights me"

Born in Yekaterinburg, a large city in central Russia that sits above the northern border of Kazakhstan, Katya's interest in music began with learning the violin as a child, an instrument she still plays today. Throughout her childhood, Katya was exposed to different music and cultures via her parent's eclectic record collection, listening to medieval, classical, electronic and retro-pop from the 70s and 80s.

Growing up, she began to look East, finding joy in Japanese music, anime and the nation's unique cultural mentality and environment. To this she married her affections for Russian music and its southern neighbours like Azerbaijan where a professional collaboration with Farhad Farzali led her to explore and build a love for Azerbaijan music and culture.

Since the release of last album in 2017, Katya took a break to focus on commercial music writing, which has since become her full time job. This experience, combined with the confidence she found in her personal life changed the way Katya felt about her approach to music and inspired the development of Multiply Intentions.


---
Yumiko Morioka - Resonance
---

Japanese pianist Yumiko Morioka initially released Resonance, her first and only solo recording, on Akira Ito's 'Green & Water' imprint in 1987. Whilst by no means a commercial failure, the album was mostly found in the background of Japanese TV documentaries, maternity clinics and healing shops before drifting into relative obscurity.

By 1994, Morioka had relocated to America and her solo music career had given way to the joys of starting a family and her new life in California. It was, and still is, a shock for her to learn that Resonance had gained the attention of a new audience outside of Japan through blog posts and YouTube album uploads.

After hearing Resonance for the first time ourselves back in early 2017, we tried for months to track Morioka down about a reissue. This news reached her at a particularly trying time in her life following the devastating loss of her home in the 2017 California wildfires.

Her home had recently been razed, destroying all of her possessions, musical equipment, scores and recordings. Morioka was lucky to escape with her life; her quick thinking neighbour raised the alarm in the middle of the night giving her just enough time to escape safely before then tragically watching her home burn to the ground.

In the aftermath, Morioka returned to Japan in an attempt to rebuild her life. She found work writing music for commercial projects and pop acts before recently opening her own chocolate shop in the Jiyugaoka neighbourhood of Tokyo - back where it all began.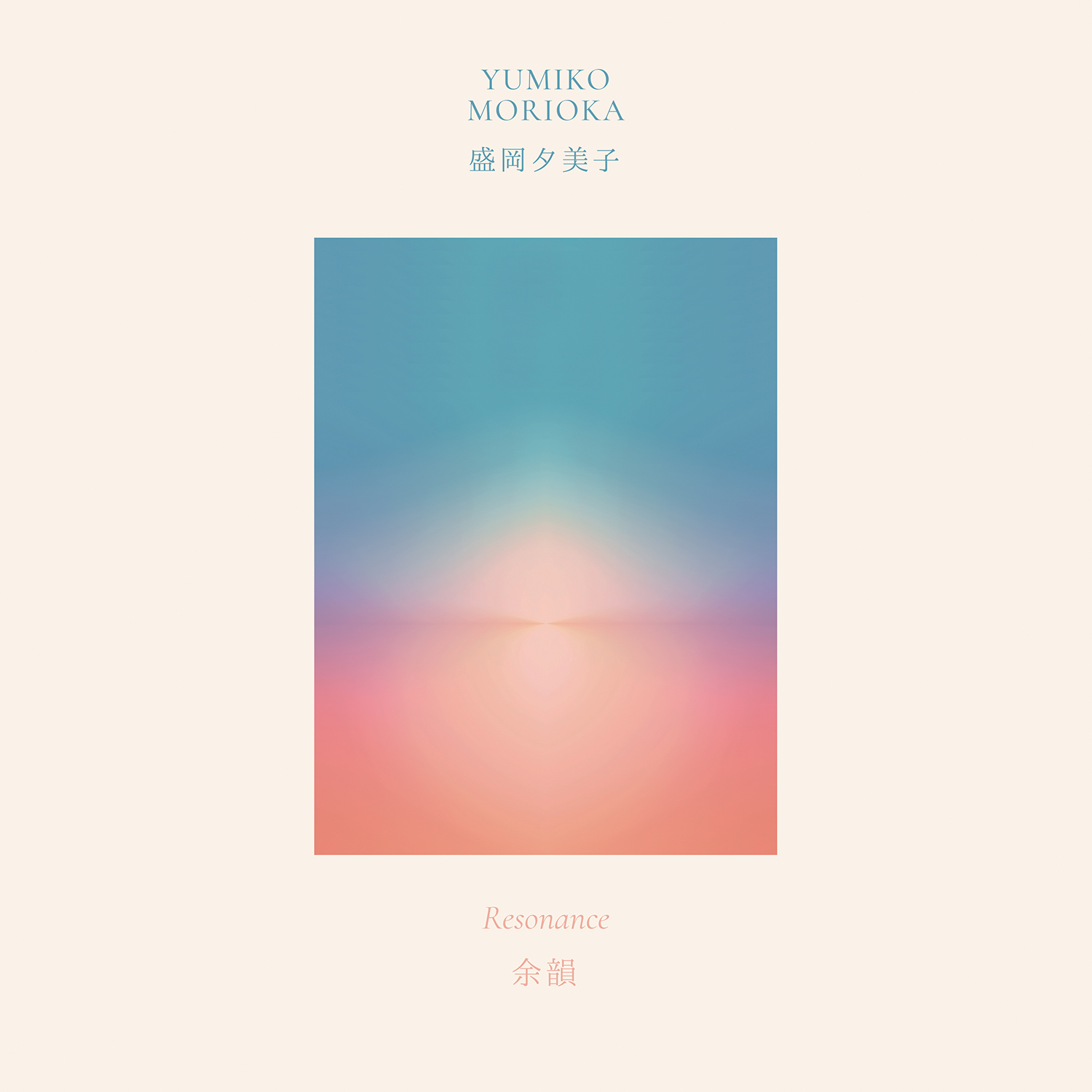 ''Space and time moved at a different speed than now'' – Yumiko Morioka

A lifelong student of the piano, Morioka was born in Tokyo in 1956. A child prodigy, she took up the instrument under her mother's tutelage at just three years old and by her teens she had won multiple piano scholarships. Her talent was so obvious that she was invited to train in America, eventually graduating from the San Francisco Conservatory of Music with a piano major during John Adams' reign as head of composition.



After graduation, Morioka returned to Japan but struggled to find her place musically, working mostly on commercial songwriting assignments. Frustrated, and at times embarrassed by her musical output, she turned to the works of Brian Eno and the surroundings of her coastal home in the Izu Peninsula south of Tokyo for inspiration. It was here that she began to work on the compositions that would eventually become Resonance.

Recorded on a Bösendorfer grand piano, much of Resonance was made in an attempt to soothe her creative soul. Constructed from unwritten improvisations with additional instrumentation added later, Resonance explores the space between notes. As such, it's a record that feels open and inviting, permeated throughout with a sense of confident serenity.

The sparse, delicately played notes are allowed to reverberate and echo through the spaces between themselves, giving each track a feeling of both grandeur and intimacy. Like the great pioneers of classical and ambient music, there's a timelessness to Resonance - a comforting, familiar feeling, as if these melodies have always existed.

Resonance drew influence from the popular environmental music culture prevalent in Japan during the late 80s, but it was also heavily inspired by Western musicians such as the avant-garde Parisian composer Erik Satie. Listening today, it still feels fresh and pertinent; a warm, contemplative reflection of a travelled woman.

Resonance has been lovingly remastered by Séance Centre's Brandon Hocura and given new artwork by Métron Records' label head Jack Hardwicke.


---
OCA - Aging
---

A collaboration between producers Yo van Lenz and Florian T M Zeisig, OCA formed after the pair met and became friends while studying in Berlin. Originally from small towns in Bavaria, the duo now live and work in the German capital.

Through a series of 10 vignettes, Aging transports the listener on a trip across a series of life events that retain a special personal importance to both of the artists. These emotional touchstones range from the profound to the prosaic - the discovery of something new, the relief from annoyance or the familiarity found in an old companion - and have been fully explored with playful sonic introspection.



Whilst the concept retains a certain ambiguity, it is the sound palette, created solely on an Alesis QS6 synthesiser - that brings these experiences to life. OCA blend and weave classic dance music motifs with shimmering synths, Japanese wet ambient, and even anthemic 80s rock to create a soundscape rich with texture and sensation.



The artwork for this limited edition release was designed in collaboration with Cristian Hernandez (@organism.zero).


---
Georgia - Side Tracks

---
The building blocks of this release stem from groups of samples created individually by Tripp and Close. These samples were shared between one another and provide the primary sound palette for the album. From field recordings of roosters in New Mexico to sculpted synthetic sounds, the specificity of this source material led them to create a dense yet homogenous landscape that is explored over the album's two sidelong tracks.

The resulting music takes the duo's complex layering, mutating textures and restless arrangements, and imbues them with a sense of the organic. Side Tracks unfolds at its own pace. It is visceral and cinematic, inviting listeners into its unique sound world.



The artwork for Side Tracks is a collaboration between Georgia and New York based artist, Gravé. Reflecting the natural layering of the music, Gravé's illustrations have been morphed, stacked and collaged into many layers of transparency across the translucent layers of the cassette and case.


---